NINJA DOJO ONLINE - BlackBelt Teacher Training Course
~ International Bujinkan Dojo Association Approved ~
We are Living in Uncertain Times! You must Train!

This 2,000 yr old way of living and surviving training system was established in times of uncertainty has been battle tested and has lasted throughout generations is now designed to guide you and your family through current times. Give yourself the edge with martial skill, 
physical health, emotional confidence, mental focus, and spiritual presence.
Strategically Designed for both Beginners and Seasoned Blackbelts.
Learn the Art of
Awareness, 
Body Conditioning, Punching,  Kicking, Postures, Grappling, Rolling, Spiritual Refinement, Stealth, Meditation, Sword, Inner Power, Shinobi Iri, Chokes, Throws, Submission, Exotic Weapons, Kuji-Kiri and Much, Much More!! 
SEVERAL STUDY OPTIONS
SOMETHING FOR EVERY BUDGET
Complete 20 Year Program Ninjutsu Master Course Access from day one OR 
Step-by-Step Time delivered study Ninpo Taijutsu BlackBelt / Teachers Course.

Your Choice!
 Just Start Training!! 
SELECT YOUR BEST WAY TO START


ONLINE

TRAINING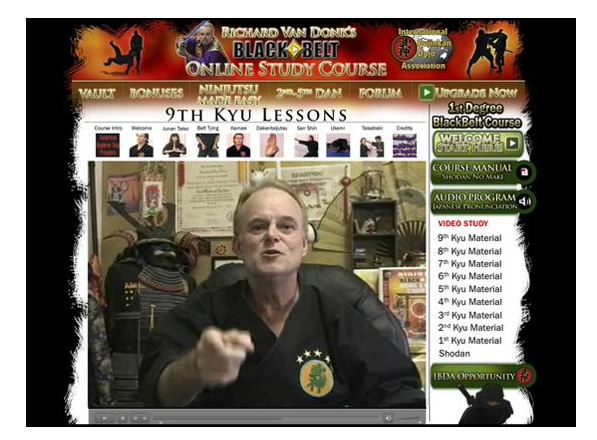 SHODAN COURSE ONLINE - 3 Phases
Have a limited budget and want to learn the art? WE FEEL YOU. So we are creating special 3 phase program. Allowing you 
PHASE ONE- 9th Kyu, 8th kyu and 7th Kyu
PHASE TWO- 6TH Kyu, 5th Kyu, and 4th Kyu
PHASE THREE- 3rd – 2nd – 1st Kyu and Shodan
You can Add additional Lessons, Courses or Specialty DVDs to your Library Portal as your desire and budget allows. You have full access from day one to the material for LIFE. course is yours for life – no more payments!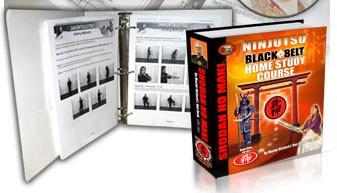 "SHODAN LEVEL LIFETIME ACCESS" - Pay Only $297 - Once for Life
IBDA'S 9TH KYU TO 1ST DEGREE BLACKBELT ONLINE TRAINING
---
Save money and get the immediate Access to the Entire Course with this option.
All of the material that is shown above (+ more) in the Physical Binder Course is digitized and in this Instant Full Access ONLINE ONLY version.
YES, Enroll me in the ONLINE SHODAN COURSE reg. Only $397-
Limited Special ONLY $297- for Lifetime Access Includes ALL upgrades or additions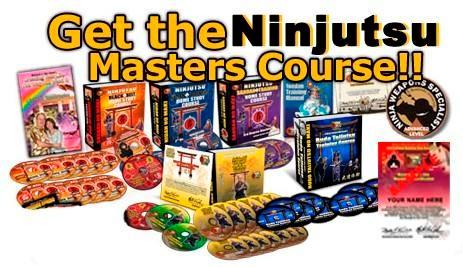 "ALL IN" MASTERS COURSE ONLINE FULL INSTANT ACCESS - Pay Only $1,797 - Once for Life
SUPER SPECIAL THIS IN PHYSICAL FORM is $2,997
This is a GREAT EDUCATION NOT AVAILABLE ANYWHERE ELSE.
---
All of the material that is shown above (+ more) in the 7 Physical Binder Courses are digitized and in this Instant Full Access ONLINE ONLY version.
Yes, Enroll me in the ONLINE "ALL IN" MASTERS COURSE reg. $2997-
Limited Special ONLY $1797- for Lifetime Study Access includes ALL upgrades or additions FOREVER!
Save so much money with the Online Version.
Instant Access and No Vat for Online training!
Or Get Both!! Physical and Online
Learn More Here:

STUCK AT HOME?
 We Feel You! Earn a BlackBelt with your extra time.
Train with us in the Ninja Dojo and Earn your Yellow Belt –
9th Kyu In 30 Days 
(TAKE THE 30 DAY CHALLENGE) –
How cool is that?
TRAIN WITH US!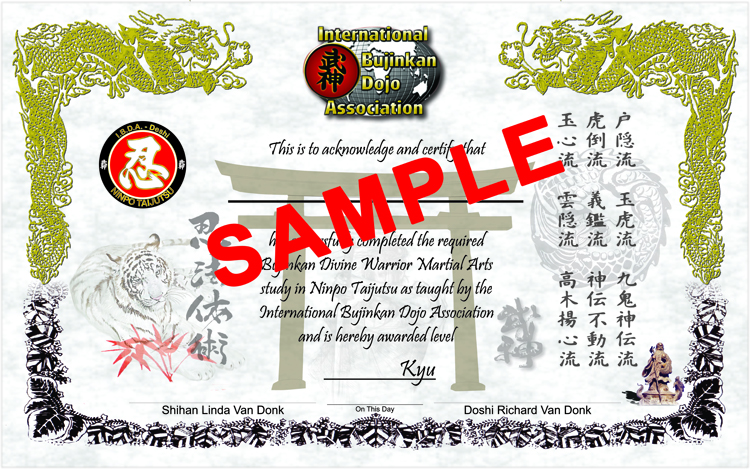 Already a Blackbelt in Another Martial Art?
Get the Accelerated BlackBelt Certified Teachers Program

Also offered to Bujinkan BlackBelts that now want to join IBDA, because Hatsumi-Sensei retired and passed the Sokeships on.
Take the accelerated path to Shidoshi by learning our material so that you can be certified to teach it.
We at IBDA "International Bujinkan Dojo Association Since 1991) do offer much more and a comprehensive Bujinkan Ancient Arts Way of Ninpo Taijutsu Curriculum than anyone that we know
The IBDA Accelerated Teachers Training Course is ONLY for already experienced martial artists that want to become a certified BlackBelt instructor in the shortest time possible with the SAME strategic step-by-step learning and teaching program that normally takes at least 1 year or two longer. You know how to train and you have already proven yourself to excel in the martial arts. We recognize that and want to give you a quicker path to becoming a teacher. Perhaps you want to open a dojo or do an online dojo and earn a great income doing something that you love.
Just because you will be allowed to go faster does not mean that you will learn less or be allowed to skip things. We have a solid standard and we want your grade to mean something. We pioneered distance learning!
Since 1991…. This is a PROVEN and effective feedback system.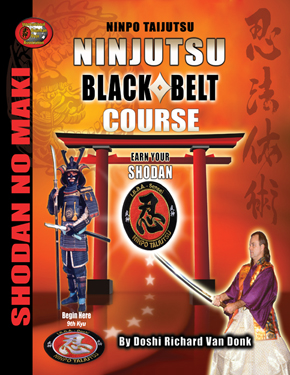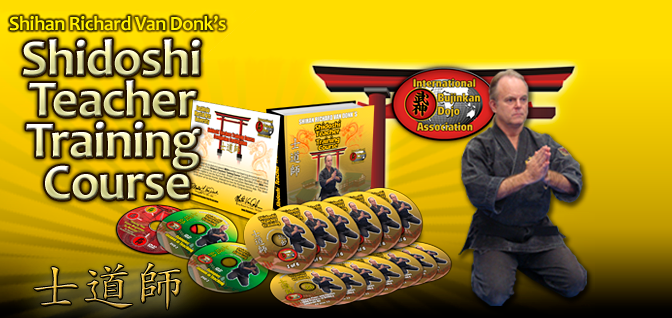 In this Accelerated Ninpo Taijutsu BlackBelt Teachers Training Package is EVERYTHING that you need to get your 1st degree Blackbelt and upon passing can immediately become a fully licensed Ninjutsu/Ninpo Taijutsu instructor- known as a Shidoshi-Ho, a teacher of the warrior ways of Enlightened Empowerment".
SHARE THE ARTS and Do what you love for a living!!
LEARN MORE HERE!
For Very Detailed Information